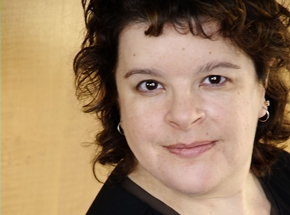 Sharon Rosen (Director)
Sharon Rosen has been a part of the development of Play It Cool since 2005. Sharon is also in development for an all-female production of Oh What A Lovely War! and is currently working with writer Martin Casella on Midsummer Night's Dream, a big band musical updating of Shakespeare's classic set in the Broadway Canteen during World War II. Also as a director: the LA premier of Always Patsy Cline starring Sally Struthers (Coronet and The Laguna Playhouse), which also received best production honors in Las Vegas in 2000; the L.A. premiere of Judevine (three Drama-Logue Awards); the world premiere of Drowning in Euphoria at the McGinn-Cazale Theatre in New York; Still Photos; The Portrait Norman Rockwell Forgot to Paint; Waterworks; Echoes; Triplet; and All I Want for Christmas. As producer: Vanities the Musical at Second Stage, The Tricky Part (Obie Award: Drama Desk and Outer Critic's nominations); They Wrote That? The Songs of Mann & Weil; RUMI (with Paul Sills), and the American premiere of Slow Love (seven Drama-Logue awards, including Critic's Choice and Best Production). Assistant work includes: They Wrote That?, The Tricky Part and MASK. Consulting producer on the off-Broadway production of The Irish Curse written by book writer, Martin Casella. Sharon has taught Acting, Directing and Communications at various schools including NYU, The National Theatre Workshop for the Handicapped and at Brooklyn College. She and her writing partner, Ethan Schwartz just finished book one, in their chapter-book kids series, The Green Team. Sharon and her dog, Quincy, volunteer at St. Luke's Roosevelt Hospital to provide pet therapy for patients.
Roy Gabay (General Manager)
works as a Producer and General Manager. Current productions include FELA! (Broadway & Off-Broadway), The 39 Steps (Broadway, Off-Broadway & nat'l tour) and The Marvelous Wonderettes. Previous producing and/or GM credits include The Little Dog Laughed (Tony Award nomination), Metamorphoses (Tony Award nomination), Frozen (Tony Award nomination), A View From the Bridge (Tony Award), Golda's Balcony, Wit (Pulitzer Prize), How I Learned to Drive.

Larry Dean Harris (Conceived by and Book)
Larry Dean Harris is a co-founder of LA-based theatre company Playwrights 6, which provided seed money for Play It Cool's initial development. He is a long-term board member of Celebration Theatre, which produced the world premiere of Play It Cool, earning Critic's Pick honors in the LA TImes, LA Weekly and Backstage West. Harris' original book also received an Ovation nomination for World Premiere Musical. His first play, Bible Stories, brought him an LA Weekly Theatre Award nomination for Best Playwriting. His most recent play, The Prodigal Father, earned a Featured Actress Ovation nomination for Josette DiCarlo. He is now the Los Angeles regional representative of the Dramatists Guild and – for the last two years – has been performing excerpts and developing his first solo show Witness to the Bizarre.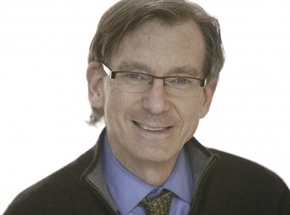 Martin Casella (Book)
Plays: The Irish Curse (Off-Broadway; London; Dublin; Edinburgh; FringeNYC – Outstanding Playwriting Award; published by Samuel French); Scituate; George Bush Goes to Hell; Grand Junction; Desert Fire; Beautiful Dreamer; Paydirt; Mates (L.A. Weekly, Drama-Logue Awards, Best New Play). Musicals: Play It Cool (GLAAD nomination); Saint Heaven; Paper Moon; HappyHolidays; Taking Care of Mrs. Carroll; and DOO-DAH! Films: One Night Stand, directed by Talia Shire, starring Ally Sheedy and Frederic Forrest. Daytime: "One Life To Live." Mr. Casella is writing the screenplays Tom's Dad, for film director Lasse Hallstrom; Busted Jesus Comix, based on the play by David Johnston; and Free Money, about the invention of credit cards by Bank of America in 1957. He just finished a new play Directions for Restoring the Apparently Dead, and is working on Miss Maude, a play about Life Magazine photographer Eugene Smith. He is currently working on two new musicals: Fauntleroy, with composer/lyricist Keith Gordon; and MidsummerNight's Dream, a big band musical updating ofShakespeare's classic set in the Broadway Canteen during World War II, to be directed by Play It Cool's Sharon Rosen. Taught playwriting at the California Institute of the Arts and is currently doing the same at the Harvey Milk High School in NYC, the only school in America for LGBTQ and "At Risk" students. Mr. Casella is a proud member of the Writer's Guild of America, The Dramatists Guild, Screen Actors Guild and Actors' Equity Association.
Mark Winkler (Lyrics)
Mark Winkler is the platinum award winning singer/lyricist who has had over 200 of his songs recorded by Dianne Reeves, Liza Minnelli, Lea Salonga and Claire Martin. He is the co writer of Naked Boys Singing! which is in its 12th year off Broadway. He is the creator/co-writer of Too Old For The Chorus which has played in San Diego, Los Angeles and Seattle and was recently published by Samuel French. He also is co-writer/bookwriter of BARK! which is now touring the country. His CD Till I Get It Right was named as one of the best Vocal Jazz CDs of 2009 by Jazz Times Magazine - and his 11th CD as an artist/writer Sweet Spot will be released in the fall of 2011.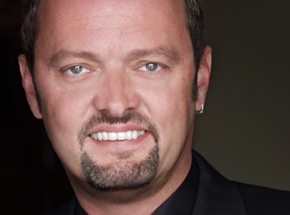 Phillip Swann (Music)
Phil Swann's career in the entertainment industry has spanned over 30-years as a performer, songwriter and producer. His songs have been heard in television, film and have been recorded by numerous recording artists including: Clay Aiken, LeeAnn Womack, Blake Shelton, Neal McCoy, Rodney Atkins, Kristen Garner and Lee Greenwood.
For the theatrical stage, Swann is the composer of The People vs. Friar Laurence, the Man Who Killed Romeo and Juliet - nominated for three Jeffrey Joseph Awards including Best New Musical (recently published by Samuel French, inc); and, DeLEARious, 2009 Garland Award winner for Best New Score. Other musicals include, In A Booth at Chasen's, Trombone, Neil Simon's, Fools, The Musical, Shakespeare's Greatest Hits and It Had To Be You - a musical based on
the life and songs of the famed lyricist, Gus Kahn.
As a staff songwriter and producer for DreamWorks, Swann's production credits include: Helen Slater, Laura Hall, Kelly McCleod, Roberta Duchak, Dave Aguallo, Dan Nahmod, Jennifer Capelo, Adrina Thorpe, Shannon Haley and Greg Rowles.
Swann is also the author of the mystery-suspense thriller, The Mozart Conspiracy, his first novel, and has recently released his first solo CD, Phil Swann, Stale Scotch and Cheap Cigars.
Currently, Phil Swann teaches on the art and craft of songwriting at UCLA, and sits on the Board of Advisors for the school's Music Production Program.
Originally from Milton, West Virginia, Swann is a graduate of the American Academy Of Dramatic Arts in New York City and now makes his home in Los Angeles, CA.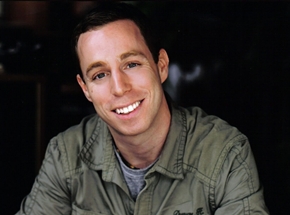 Marc Kimelman (Choreography)
New York City Ballet: Seven Deadly Sins (Asst. to Lynne Taylor-Corbett). Stratford Shakespeare Festival: Jesus Christ Superstar (Asst. Choreographer). Phish's New Year's Eve Concert at Madison Square Garden (Assoc. Choreographer). Film/Television: Degrassi: The Next Generation, Instant Star, Love Letter From An Open Grave. Regional: A New Brain, John & Jen, West Side Story, High School Musical, Grease, Little Shop of Horrors. Benefit Concerts: Company, Assassins. Performance highlights: Katy Perry, Deborah Cox, Neil Young, Chaka Kahn and two seasons at the Stratford Shakespeare Festival (West Side Story, Cabaret, A Funny Thing… Forum, The Trojan Women). www.marckimelman.com

Jim Andron (Additional Music)
Jim Andron has had his songs covered by such stars as Dionne Warwick, Johnny Mathis and Stephanie Mills and Jack Jones. He produced and co-wrote most of the songs on Mark Winkler's first CD Jazz Life.

Michael Cruz (Additional Music)
Michael was a collaborator of Mark Winkler's and contributed songs for Fame the TV series and Kids Incorporated. He passed away in 1993.

Marilyn Harris (Additional Music)
Marilyn is a gold record awarded singer/composer whose last two CDs of original compositions have featured nine collaborations with Mark Winkler. She has sung on CDs with Jim Brickman and Phillip Ingram. Her voice has been heard on many national commercials and her latest recording Round Trip featuring the cream of la musicians reached #25 on the Jazz charts.

Emilio Palame (Additional Music)
Emilio is a keyboardist composer who writes music for many TV shows such as Nickelodeon's Ned's Declassified Files. He also has played on recordings with Sam Riney and Grant Geissman as well as his own CD Home Free. He was part of a new age musical group with Mark Winkler in the 90s called "Amarna" that toured Japan and the US.

Larry Steelman (Additional Music)
Larry Steelman is a much in demand keyboardist, arranger, educator and songwriter who has had his songs covered by everyone from Carl Anderson to Lorraine Feather.

Joseph A. Baker (Music Director, Arrangements)
Joseph Baker has been working on Broadway as a pianist, arranger, orchestrator, composer, and conductor for more than 20 years. His Broadway roster includes Wicked, Footloose, The Lion King, Blood Brothers, The Life, Grand Hotel, Starlight Express, The Tap Dance Kid, Little Shop of Horrors, Catskills On Broadway, and Bells Are Ringing. He has also been the orchestrator, vocal arranger or dance arranger for Footloose, Bubbly Black Girl, The Green Heart, and The Ark.
Jazz related credits include: working on Cy Coleman's Jazz-inflected Musical, The Life, Cabaret Performances with Patrick Degennaro, Keith Thompson, Adriene Lenox, and the annual Save the Rainforest Benefit w/Sting. Jazz arranging has included work for solo artists, combos, big band, and full orchestra. He has performed with several well-known artists, and especially enjoys work in the concert pops field. He has conducted and played for Artists such as Helen Reddy, Petula Clarke, Carole King, David and Shaun Cassidy, Art Garfunkel, Peter Gallagher Chita Rivera, Leslie Uggams, Jackie Mason, Vanessa Williams, Savion Glover, Jimmy Webb, and Ronan Tynan.
Joseph's recording career includes new albums with artists from the world of Broadway. He also works as a Recording Music Producer, and his work is currently on recordings by Jeremy Kushnier, (Star of Rent and Footloose), Petula Clark, Jonny Peterson (Cabaret), Steven Lutvak, and J. Mark McVey (Les Miserables and Marvin Hammlisch) Jonathan Sandler, and the original Stormin' Norman.
He is currently musical producer, arranger and composer on the new PBS children's series, Dittydoodleworks, which began airing on New York television stations in the summer of 2005. He recently composed the score to the new documentary hit Mad Hot Ballroom, which was released by Paramount Classics and Nickelodeon. Recent composition projects include a musical revue of his own, with the ever classic title: It's Just Sex!!. He is presently developing several new projects in his midtown recording facility, Bakerboys Studios, where he collaborates with 3 other producer-musicians, with work that ranges from Peter Frampton to Baby Einstein (!) and everywhere in between.
Thomas A. Walsh (Set Designer)
Stage Designer, Thomas A. Walsh, was born in Los Angeles, California, into a show-business family. His father, Arthur Walsh, was a contract performer at MGM Studios in the 1940's, appearing in many musicals, comedies, and dramas. Tom is a graduate of Hollywood High School and over the course of his career he has freely migrated among the many different narrative design disciplines of feature films, Imax, mini and episodic series, documentaries, Broadway dramas, musicals, and regional theatre.
On Broadway, Walsh designed the Tony Award winning production of Children of A Lesser God and the critically acclaimed production of Zoot Suit. He was associated with three other Tony Award wins for best production for I'm Not Rappaport, The Real Thing, and My One and Only; all realized during his service and apprenticeship to the famed stage and film designer, Tony Walton. Walsh now returns to his roots with this collaboration on Play It Cool, exploring the world of the west-coast jazz scene in Hollywood, a time and place that is close to his father's personal journey and experiences.
He is the originating production designer on ABC-TV's hit series, Desperate Housewives, for which he designed the pilot and 84 episodes. Currently he is the designer for the popular USA/Universal cable series, In Plain Sight. To learn and see more about Tom's works you can visit his website at thomasawalsh.net.

Therese Bruck (Costume Designer)
Therese is currently the Costume Director for New York University, a position overseeing some 14 yearly produced productions with significant teaching responsibilities. She was recently the resident costume manager for the internationally renowned Blue Man Group, with both domestic (New York, Chicago, Boston, Las Vegas, Orlando) and foreign (Berlin, Tokyo, Toronto) productions, as well as international tours and various industrial andcommercial ventures. Therese's New York design credits include The Sum of Us (with Tony Goldwyn) at the Cherry Lane Theater, Demonology (with Marisa Tomei, directed by Jim Simpson), Water Children (directed by David Petrarca), Baby Anger (written and directed by Peter Hedges) and Arts and Leisure (directed by Joanne Akalitis) all at Playwrights Horizons. Other New York credits include Down the Road (with Eric Stoltz) at the Atlantic Theater, Veins and Thumbtacks (directed by Ethan Hawke) with Malaparte Theater, A Life in the Theater (with F. Murray Abraham) at the Jewish Repertory Theater and The Suffering Colonel (directed by Matthew Broderick) at Naked Angels. Therese's regional designs include Always Patsy Cline (starring Sally Struthers) and assisting on Storm (both in Las Vegas), Picnic (starring Blythe Danner, Jane Krakowski and a very young Gwyneth Paltrow), Moonstone (starring Tony Award winner James Naughton) and many others in 3 seasons at the Williamstown Theater Festival, as well as 3 seasons at the Contemporary American Theater Festival in Shepherdstown, W.VA. She has also created costumes for the Late Show with David Letterman (Halloween Spot) and has done several weird costumes for television commercials, including the Nissan Cup Noodles Godzilla Monster and Sony's Wolf in Sheep's Clothing. Most recently Therese has acted as the Costume Manager for the International production company Blue Man Group.

Deb Sullivan (Lighting Designer)
Public Theater: The Ruby Sunrise, The Human Scale
Off Broadway: Women's Theatre Project, SPF (Summer Play Festival), NYMF Festival, NY Fringe Festival
Regional: Actors' Theatre of Louisville, Alliance Theatre (Atlanta), Trinity Repertory Company, Berkshire Theatre Festival, City Theatre Company (Pittsburgh), Cleveland Play House, Stages Repertory Theatre (Houston)
Other theatres include Two Rivers Theatre Company, New Repertory Theatre ,Festival Ballet Providence as well as many others. Deb is a member of United Scenic Artists.

Carl Casella (Sound Designer)
For more then twenty five years Carl Casella has worked as a designer and producer for some of New York's busiest recording studios and Fortune 500 companies. Broadway and Off-Broadway credits include: Baby its You; Little House on the Prairie; Story of My Life, A Tale of Two Cities, American Buffalo, Xanadu; Mask, Ray Charles the Musical; Frankenstein; Moon for the Misbegotten; Ring of Fire; Once Around the Sun; Sly Fox; Little Shop of Horrors; Raisin in the Sun; Sexaholix; Adult Entertainment. A Member of Sound Associates, Inc.

Peter Fitzgerald (Sound Designer)
Priscella Queen of the Desert, Ghetto Klown, tours of Burn the Floor and Wishful Drinking, Twist in development at the Pasadena Playhouse. He is President of Sound Associates, Inc. and founding partner in GPR Records. Noted designs: Will Farrell's Your Welcome America, 2011 New York Philharmonic's broadcast production of Company. Movin' Out, Gypsy, Paul Simon's The Capeman, The Will Rogers Follies, 42nd Street, La Cage Aux Folles, The Best Little Whorehouse in Texas, City of Angls, and The Life. Noted plays: Blithe Spirit, The Odd Couple, M. Butterfly, The Beauty Queen of Leenane. Peter and wife Maritza are the proud parents of daughters Lori and Mallori.